Visit to Asha [Back]

Viruksha visited Asha – The Home for training mentally challenged people in vocational stream and a daycare school at St.Andrew Church, Egmore, Chennai.
The day's Program started with Prayers from the inmates of the Home followed by an introduction about Viruksha by Mrs. Nalini Manuel, Program Officer of the Home.
It's interesting to note that Students of the Home are self-contained people and are bestowed with special talents, which are rightly groomed by the Home, and helping them to lead a respectable life in the society. The Home Students on a small scale makes "Use and Throw" cups, Mop Clothes, Curtains and the Vocational Stream Students make envelopes and take Print Orders for revenue generation.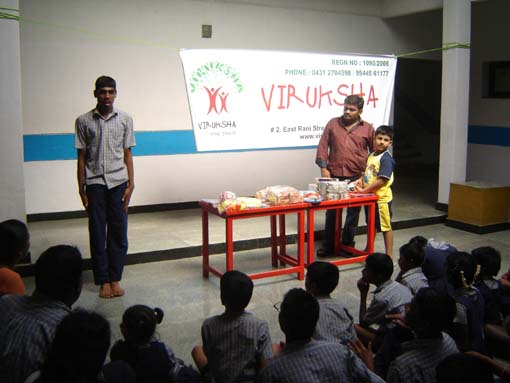 Later Viruksha shared its mission with inmates of Home and ensured to buy their Products for Trust activities.
It was followed by an "a day at Asha" role play by the students about their day-to-day activities and couple of students sang devotional songs and their Joy knew no bounds when their efforts and talents were appreciated by the Trust members.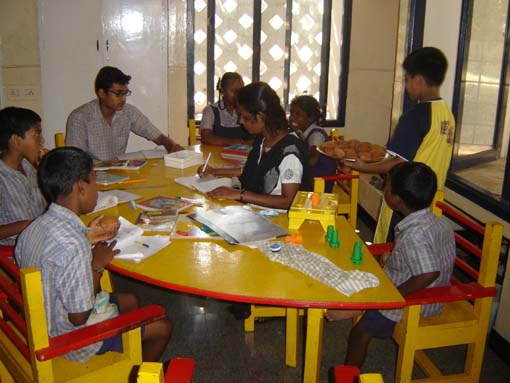 These home students are making Use & Throw cups, mob cloths and curtains. Vocational team members are making envelopes and taking print order for revenue generation.
Later in the evening, we distributed stationeries like pencil, eraser, sharpener, notebook, crayons and color book for the next academic year followed by some snacks as refreshment.
Special Thanks to volunteers S.Malarkodi and K.Vignesh for making the visit, a day to remember.