Visit to Vishranthi Home 7th Feb 2015 [Back]
Viruksha Team visits to Vishranthi home every year and provide food &things which meet the special needs of the home. This year our secretary and volunteers visited on 7th Feb 2015.
In this visit we contributed Fans, Tube lights and bulbs as per their requirement.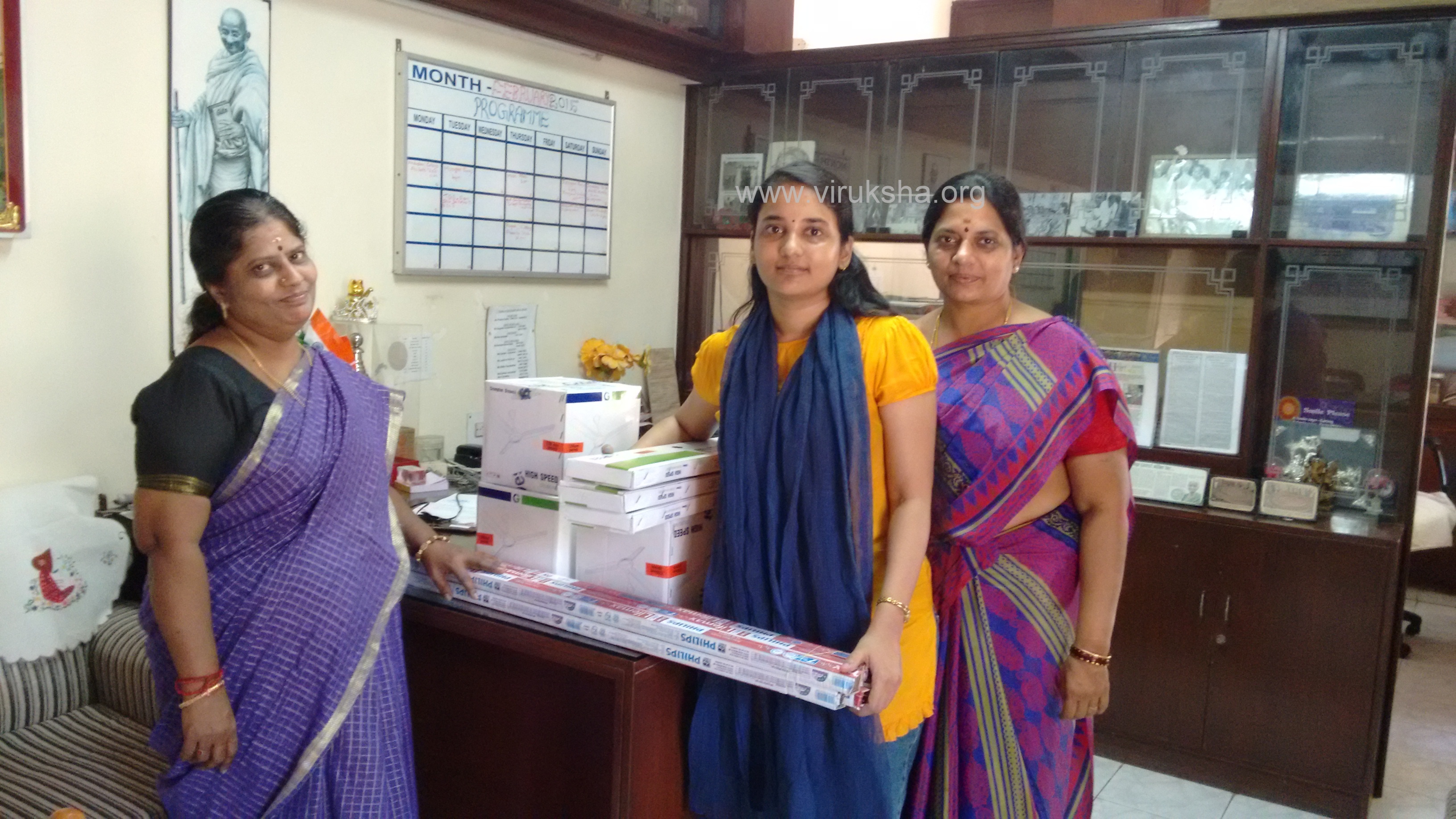 All the inmates thanked team and happy to receive these goods.
They thanked our support and looking forward our continued support.